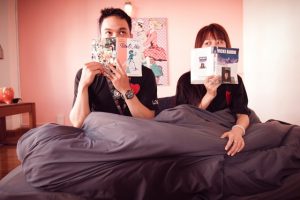 A couple friendly Boat House means boat house stay that welcomes unmarried couples as our guests. The House boat staff respect the privacy of couples and do not judge them.
With super-easy check-ins and great services, our boat house are the best option if you want to spend some private time together.
Can Unmarried Couples Stay In Boat House Together?
Yes Absolutely!!
Young unmarried couples can book houseboat and stay together. It is not illegal to do so. The Supreme Court of India nowhere states that it is illegal for unmarried couples to book a room.
Nor there is a single law that prevents young unmarried couples from booking rooms. It is a blatant lie that people tell its illegal to do so.
In fact, denying giving Boat house stay room to unmarried couples is a violation of their fundamental rights.
If you have valid ID cards and you both are above 18 years old then you can book a Boat House room and stay together.
All though, providing a boat house room for unmarried couples depends on the Boat house's internal policies and discretion, but it is not illegal for couples to book a  Boat house in Kerala.
For Booking call now: 9526200400